Micah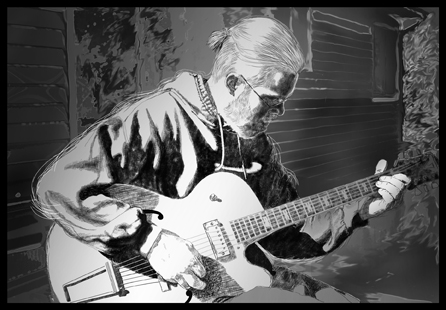 Click on the Image above to see a larger version.
This is my oldest son, Micah. He takes after his Dad. I recently came across a photograph, and at first thought the picture of Micah. Then, I realized that, no, this was a picture of his Dad. It was a little spooky, how much they look alike at the same age.
Micah is a web designer. In fact, he did the major work on coding this web site. Currently seriously involved with a lovely young lady, also an artist, he is working on finishing up a degree in Web Management. Micah also has played with a number of local bands.
Title: Micah
Year: 2007
Dimensions: 38in x 26in
Medium: Digital Media/Giclee Output