Some of the Spaces that Are Empty, Aren't. And, Some of the Spaces that Aren't, Are.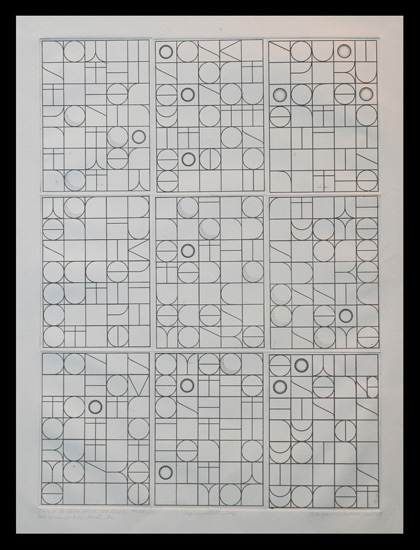 Click on the Image above to see a larger version.
This piece is an etching I did recently. It reworks a drawing that I did in reaction to a show I entered some years ago where I was rejected. After going to the show and seeing some of the things that were accepted, I was pretty upset, and created this image. Afterwards, I thought if they thought they were showing "good art", I guess I was glad to be rejected.
Title:Some of the Spaces ...
Year: 2007
Dimensions: 15.5in x 21.5in (9-5x7 plates)
Medium: Intaglio